We create lifetime relationships with our clients and their families, providing lifetime advisory services, with the purpose of ensuring that your assets, your personal values and legacy are protected.
Estate Planning
We walk you through the creation of your estate plan. A well designed estate plan transfers not only your money but also your wealth to your children when you are no longer in their lives.
Investing time in planning your estate ensures not only that your choices and wishes are respected, but also that your children and loved ones have a financial support when needed.
We help you to get organized, ensuring that none of your assets are lost to the department of unclaimed property; and that your family stays out of court and out of conflict in times of grieve.
Schedule a 2-hour private Legal Life Planning Session.
After the session, we will provide you with everything you need so that you feel the outmost confidence and peace of mind that you and the people you love are protected and cared for in the way you want when they need it.
From anywhere at any time
   We will guide you step by step in creating your estate plan. All this from the comfort of your home.
"Amarillis Velez is a Professional. She is dedicated and knowledgeable, explaining clearly and patiently was needs to happen for a successful estate plan to be obtained and maintained for the long run. She will work tirelessly, provides excellent legal counsel and cares about your family future. Velez Legal Practice take a true interest and listen attentively to your needs, providing you and your love ones a world class service. Highly Recommend."
"Amarillis is amazing! She takes the time to actually listen and explain every single detail. I needed a kids protection plan for my son and a will and he has helped me every step of the way making me feel safe. I would recommend her to anyone who needs legal help/ advice."
" Great Service. Amarillis does her job with love and she is really passionate with everything she does."
"We hired Amarillis to complete a rush estate planning for my mom and her turn around time was exceptional. She communicated and returned everything quickly with the appropriate changes. We are now going to hire her to prepare our trust."
"Ms Velez was outstanding. She provided accurate and timely legal advice, in an easy to comprehend manner. Her professionalism was impeccable and her delivery was outstanding. Plan to utilize again whenever the need arises."
"Thanks for the orientation and time. I will recommend you in the future."
"Me sentí a gusto y muy cómoda con la licenciada Velez."
Migdalia O.
"FL peeps! If you need a lawyer @velezlegalpractice is the way to go. Amarillis was so helpful and accommodating every step of the way. 10/10 for me!"
"Amarillis is above reproach; she is extremely competent and extremely professional."
Minoru OhyeI work(ed) with Amarillis Velez in a professional capacity
"Gracias a Dios por ponerte en mi camino a ti y a tu secretaria. No sabes tu cuanto agradezco toda la ayuda que me dieron."
Let us know how we can help you
Here to help

Amarillis Vélez Díaz
Managing Partner
Licensed in Florida
FL Bar No. 124277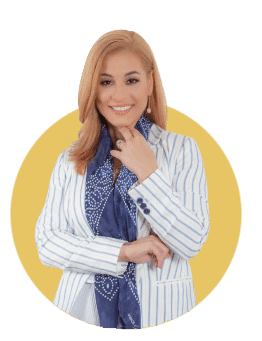 Address
P.O. Box 771044 Winter Garden, FL 34777